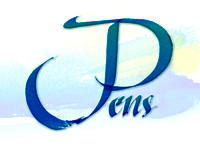 Penscriptions Websites
Browse these sites for the beautiful, thoughtful work.
Give yourself & those you love words of inspiration & hope for living to be enjoyed every day on your walls, your coffee cup, your tote bag, your notebook, or your phone.

---
Penscriptions Web Store - Greeting Cards
Make someone's day special by sending them Penscriptions' beautifully designed greeting cards.
---
Penscriptions Calligraphy - Fine Art Prints on a variety of gift items
Keep your favorite words before you in a frame, on a mug or pillow. Carry them with you on your tote bag, beach bag, a notebook, sticker, or your phone case.
---
Penscriptions Fine Calligraphy - see my Commission work; order prints, canvas wraps, tempered glass trivets
---