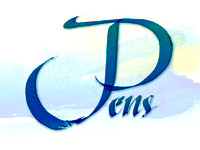 EDUCATION
B.A. Education from Pacific Lutheran University
Member of Colleagues of Calligraphy, since 1980, a fantastic group of people and resources for appreciating, enjoying, learning and applying calligraphy. In 1980 I attended a meeting in Colleagues meeting in St. Paul. Donald Jackson, calligrapher to the queen of England, was speaking. I realized my love of letters, letterforms, words and art (which began when I was an elementary student), was also shared by many others. I have taken many classes through the Colleagues, either with instructors they bring in or at national conventions. I have taught classes, served on the board and was librarian of their extensive collection for many years.
Calligraphy Instructors include: Donald Jackson, Sheila Waters, Denis Brown, Marsha Brady, Annie Cicale, Holly Monroe, Jean Forno, Carl Rohrs, Valerie Weilmuenster, Peter Thornton, Alan Blackman, Timothy Botts, Laurie Doctor, Thomas Ingmire, Diane Von Arx Anderson, Charles Pierce, Victoria Pitman, Fran Strom, John Stevens, Mark VanStone, Connie Furgason, Carol Palleson, Dennis Ruud
AWARDS
Who's Who in American Colleges and Universities

Distinguished Alumni 1990 from Pacific Lutheran University

Honorable Mention Woodbury Art Festival, 2002

Featured artist at CrossView Art Festival

Featured artist at Woodbury Art Festival, 2008
EXHIBITS
Central Baptist, St Paul MN

Central Lutheran CHurch, Mpls MN

Central Presbyterian, St Paul MN

Christ Lutheran, Marine-on-the-St. Croix MN

CIVA Scribes of Hope traveling exhibit 1997-1998

CrossView Lutheran, Edina MN

Easter Lutheran, Eagan MN

ELCA East Central Wisconsin Synod Conference

ELCA Youth Convention, New Orleans

Elim Lutheran, Scandia, MN

First Presbyterian, So St Paul MN

Grace Church, Roseville, MN

Hennepin Ave. Methodist, Mpls

Hope Presbyterian Church, Richfield MN

House of Hope Presbyterian, St Paul MN

Luther College, Decorah Iowa

Luther Northwestern Seminary, St Paul MN

Lutheran Brotherhood (Thrivent), Mpls MN

Marywood University, Scranton PA

North Como Presbyterian, St Paul MN

Presbyterian Church of the Apostles, Lakeville MN

River Falls Public Library, WI

Roseville Lutheran Church, MN

St. Anthony Park Lutheran, MN

St. Christopher's Episcopal, Saint Paul, Mn

St. John's Hospital HealthEast

St. Martin's Table, Mpls MN

St. Anthony Park Lutheran, MN

St. Matthew's Episcopal, St Anthony Park MN

St. Olaf College, Northfield MN

Susan Hensel Gallery, Mpls MN

Up North Gallery, Lindstrom

Woodbury Lutheran, Woodbury, MN

Word of Peace, Rogers MN
PUBLICATIONS
Aid Association for Lutherans 2001 Calendar

Decision Magazine, The Quiet Heart section, 1993

it takes two, Christmas cards for 2005

Printery House cards and prints

Northwestern Products, prints

The Encyclopedia of Calligraphy & Illuminated Letters, by Janet Mehigan and Mary Noble summer 2005

The Lutheran, December 2000 cover art
COMMISSIONS
​Private and commercial commissions are most often on paper, but have also been on walls, wood, stone and furniture.
Clients include University of Minnesota; St. Paul Chamber Orchestra; 3M; William Mitchell School of Law; University of St. Thomas; Luther Seminary; United Sugars Corporation; Roseville Lutheran Church; First Presbyterian,So St Paul, MN; Mountain View Lutheran, Seattle, WA; St. Victoria Catholic Church, Victoria MN; Church of St. Louis, King of France, The Little French Church, St Paul, MN; CIVA - Christians in the Visual Arts