T he dough … mixed, kneaded, shaped and risen… is baking. The rye bread releases it's tantalizing aroma throughout the house.
The tradition of lifetimes is being relived as Thanksgiving preparations are underway.
Memories ~ of Mom kneading dough, of seeing a lump formed into a braid or loaf, taste buds delighting in the warm bread and butter ~ pour into the present for this wife, mom and grandma. I give thanks for Mom. Through her joy and versatility in baking all kinds of breads for her family; her patient waiting; her delight in sharing the yumminess with others… skills and joys pass from generation to generation.
I am thankful for the flour, all ingredients and for so many hands that contribute to getting these from field to table …
including the farmer sowing and harvesting…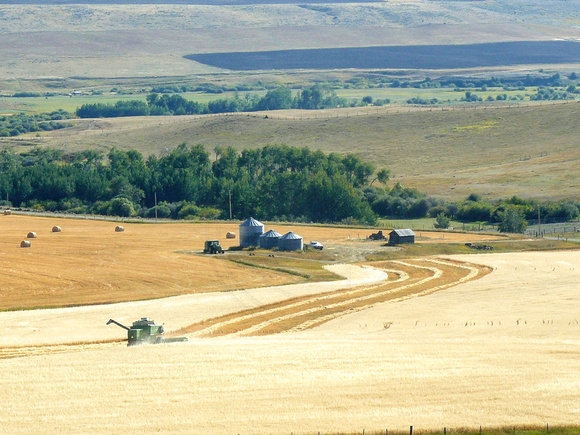 Grain ripe for harvest.
rains nourishing the seed and soil
Rain to water earth and fields.
How fun to share gifts of bread - to love, serve and encourage.
Pumpkin bread with cranberry butter to new neighbors.
Pumpkin Bread with Cranberry Butter and greeting card, Footprints on our Heart
Swedish Cardamom bread to a recent widow.
Cardamom Braided Bread, from the Scandinavian tradition
Babka made with friends from New York.
Babka, a delicious bread from the Jewish tradition
Bread symbolizes fellowship, sharing, togetherness as folks gather around the family table ... "break bread" … to celebrate a birthday or Thanksgiving or Christmas… to ponder the ups and downs of life, the wonderings and discoveries, the experiences of the day … to share ... to love .. to be together ...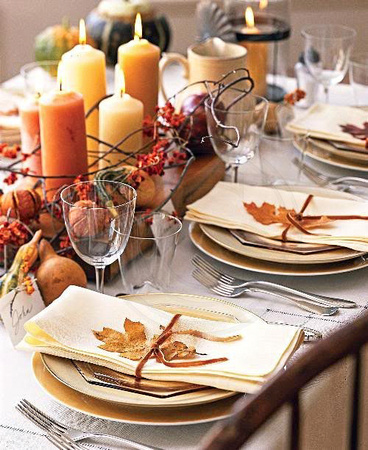 a Thanksgiving table
Bread symbolizes patience, for the results only "rise" to realization in an environment of cozy warmth and space to expand.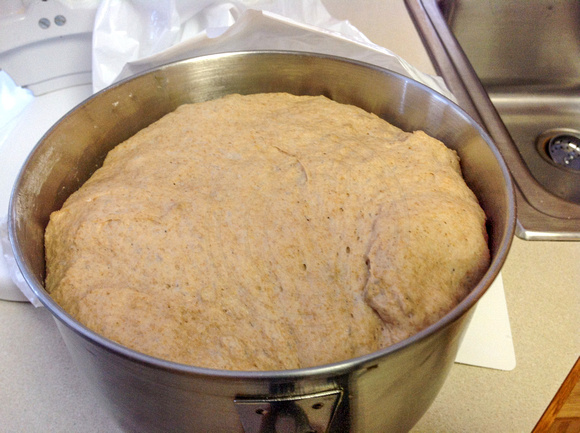 Patience - waiting for the bread to rise.
There is respect for bread - not in and of itself, but for what it represents physically and spiritually. Through it all I thank God for providing the soil, sun, rain, seeds, plants and growth … for making our bodies capable of tasting, smelling, absorbing nourishment from it … for giving us his only son, Jesus, to be our Bread of Life.
So, bread is a reminder that Christ and his words are bread for us - we study, learn, are hungry for and "eat up" his words.
In 1918 an elderly man's meeting with Eric Enstrom in Bovey, MN, results in a well-loved photo. It graces our kitchen (with its story taped on back). The man's pose embodies grace and thankfulness for the things he has; his demeanor communicates deep familiarity with the Bible and Jesus.
Bread is a remembering of Jesus as Bread of Life. Bread of Life broken for me, Jesus' body broken for me. My Body broken for you. My blood shed for you. "Every time you eat the bread and drink the wine," Jesus says, "remember me."
What God has given in Christ is amazing … with all my rebellion, self-centeredness, willfulness, running from him ………he continues to love, give himself, offer wholeness and joy in Him.
This is good news - amazing, exciting, mind-bending, joyful; an un-imaginable, unrealistic but … so very real gift.
My spirit is humbled. My heart is filled up with gratitude, joy-full of Thanksgiving!
Bread is more than dough, rolls and loaves. What is bread to you?
• breaking bread ~ breaking fast first thing in the morning with breakfast? Sharing a meal with family or friends?
• meeting a "knead" ~ listening to a friend over coffee or a meal or making a loaf to welcome a new neighbor, offer comfort to a sick friend ...
• Jesus as bread ~ Jesus, Bread of Life
• thankfulness ~ communion, family time and meal time as bread and remembering … bread as a celebration of God's presence in our lives?
God bless your Thanksgiving time.
Now … let us come into his presence with thanksgiving; let us make a joyful noise to him with praise. Ps 95:2
O give thanks to the Lord, for he is good; for his steadfast love endures forever. Ps 107:1